You can change the name of your server on the CloudPage.
Choose Your server
First, you must select the server for which you want to rename. So go to your Project Dashboard and click on List Server.
Click the name of the server for which you want to change the server name. This will take you to the Server Dashboard.
Change Name
On your server Dashboard click on the Server Settings button.
Type the new name in this box of Server Name.
Once the name is entered, click the Save button and save your server's new name.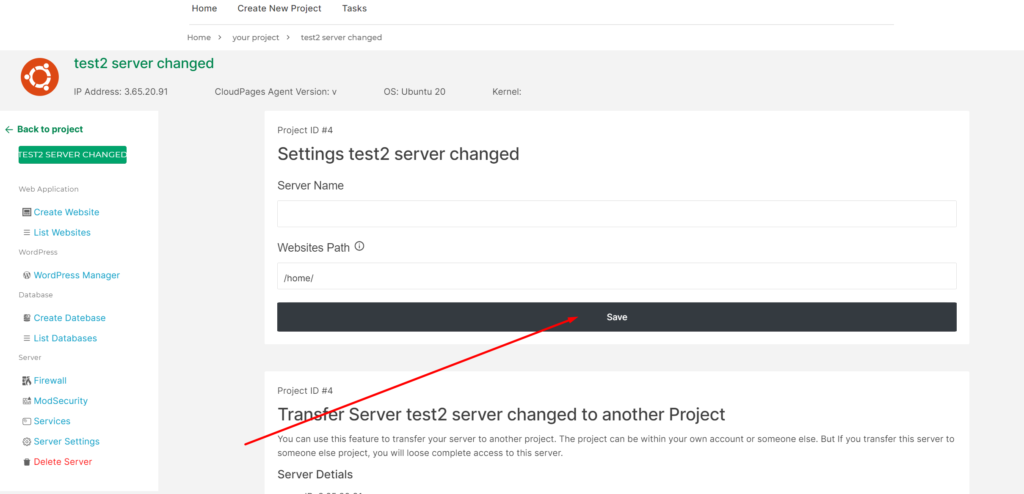 After the whole process, your server has been renamed. And the success message will appreas.