8 – Change Password/Add Public Key
Each CloudPages web application is assigned a Linux user, which you can use to access SSH or upload files via Filezilla (sftp protocol)
You can Add a public key to your website user in CloudPages.
Go to the server Dashboard and click on List Websites on the sidebar.
Select Website
Select the website that you want to add a public key.
Click on Settings in the sidebar of the website
Click on the Change password for adding new key and change password
Add public key
Click on + Add Key button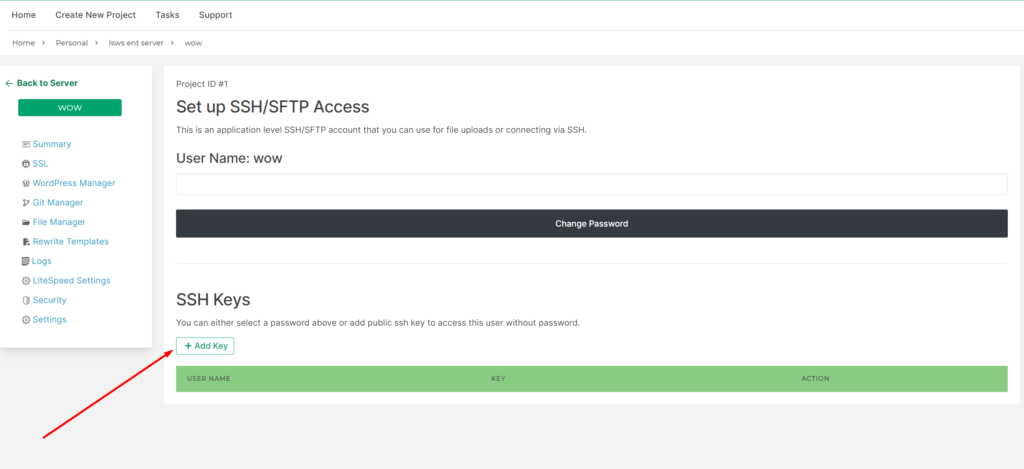 A pop-up appear on your screen enter your public key in this box and press add button
You can see that key is added to your website linux user. If you use key based login, you need not set password for this linux user.