Integrating Mautic CRM with your WordPress website helps you track leads, signups, and subscribers easily. Mautic WordPress plugin lets you easily integrate Mautic into WordPress.
In this tutorial we will learn how to embed Mautic form into WordPress and send
You can also integrate multiple WordPress forms with Mautic directly using either Basic or OAuth2 Mautic API. Integration with Mautic for WP plugin also supports you to add Mautic forms into your web pages through shortcodes.
Mautic and WordPress both are free, open-source, and unimaginably powerful.
Why WordPress Websites Require CRM Integration?
CRM is a short form for Customer Relationship Management. It is software that works with business managers to collaborate with their clients while tracking every action performed on-site, you can also create drip-campaigns with Mautic.
CRM holds many advantages and is an unquestionable requirement for every kind of business regardless of its size.
1. Understanding Your Customers
Your CRM database holds all possible kinds of data about your clients. It presently relies upon you, how you use that data to accomplish your business goals.
2. Better Customer Interaction & Communication
Utilizing a standardized CRM arrangement will assist you to work on your communication with website visitors and your clients. Likewise, investing in some opportunity to formulate professional and personal communication with your clients will assist you with understanding their requirements and concerns better.
3. Provide Better Customer Services
Clients value great customer service. Companies offering supportive customer service are bound to grow faster and stronger. Companies with bad customer service are inclined to disappoint in their developmental years of formation.
Good or better customer service emphasizes the significance of having reflective product or service information that you're marketing. Since you'll simply have the option to answer the questions and treat your client's inquiries with respect when you'll make certain of the concerned service's terms and conditions.
4. Know Loyal Customers
CRMs additionally play an essential part in segmenting off your loyal customers from those irregular/moody customers. You may believe that why you want to segregate them when you should serve them your best services.
Having faithful customers is an extra investment to your business where they go about as a medium of indirect marketing for you.
5. Create Marketing Strategies & Campaigns
CRM integrations with sites permit you to design the budgeted campaigns that are more targeting that you're now mindful of the requirements of your customers. It likewise gives you a definite analysis of your customer's taste, shopping practices, location and different demographics, and so forth.
Using the Mautic for WordPress integration you can:
Integrate Mautic with WordPress website
Sync your WordPress default registration and comment forms data
Have a dedicated Mautic dashboard over your WordPress panel
Assign tags and add segments to your captured leads with WordPress
Implement Mautic tracking code on your website
Embed Mautic forms into your WordPress content using shortcodes
How to connect Mautic to WordPress?
The whole procedure is straightforward and will only take you 5 minutes to connect Mautic with your WordPress site.
Tutorial:
First we are going to create a redirect page/Thank you page, this will appear after the user clicks "Submit" button.
Dashboard -> Page -> Add New
Create a Thank You page (Redirect page)
Now we are going to add WP Mautic plugin
Plugin -> Add New

Search for WP Mautic ->Install and Activate
Go into WP Mautic settings
Add your Mautic URL (URL of your Mautic installation, if you have not already installed Mautic, use this guide), Select "Embedded within the WP_footer action", Disable the tracking image and click on "Save" changes
Now let us create a form in Mautic, Open your Mautic's dashboard
On the left hand side menu, click on Components -> Forms
Click on "Add New"
Click on "New Standalone Form"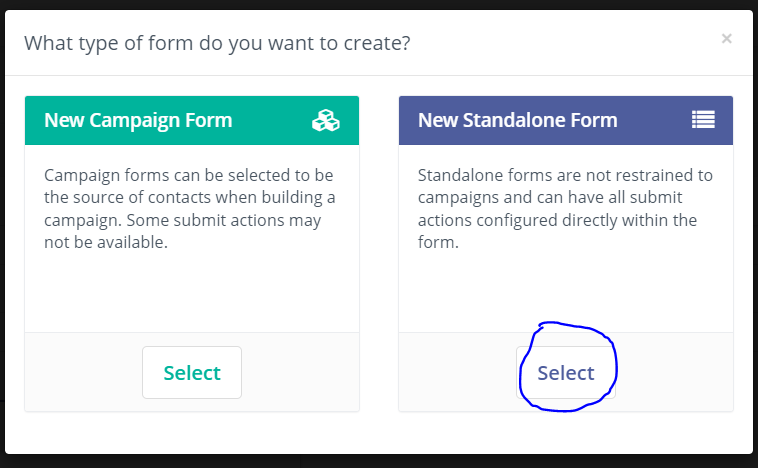 Name your Form, add your Redirect URL, Successful Submit Action -> Redirect URL and click on "Fields" on top
Add your fields and do not forget to name them. Click on "Save and Close"
Your form is created. Remember the Form Id
Coming back into your WordPress dashboard and click on Page -> New Page
Click on "+" and search for "Short Code"
Add the following short code with your Form Id
Click on "Publish"
Click on "View Page"
This is your Contact Form, fill it, and click on "Submit" to go to your Redirect page
You have been successfully redirected to your Thank you page that we have created in the beginning of the tutorial.
Conclusion
The Integration of Mautic for WordPress assists you with following leads, getting more signups, and subscribers effectively by integrating your site information with Mautic CRM.

The issue-free and simple setup makes it helpful for any person to configure this WordPress Mautic Plugin.