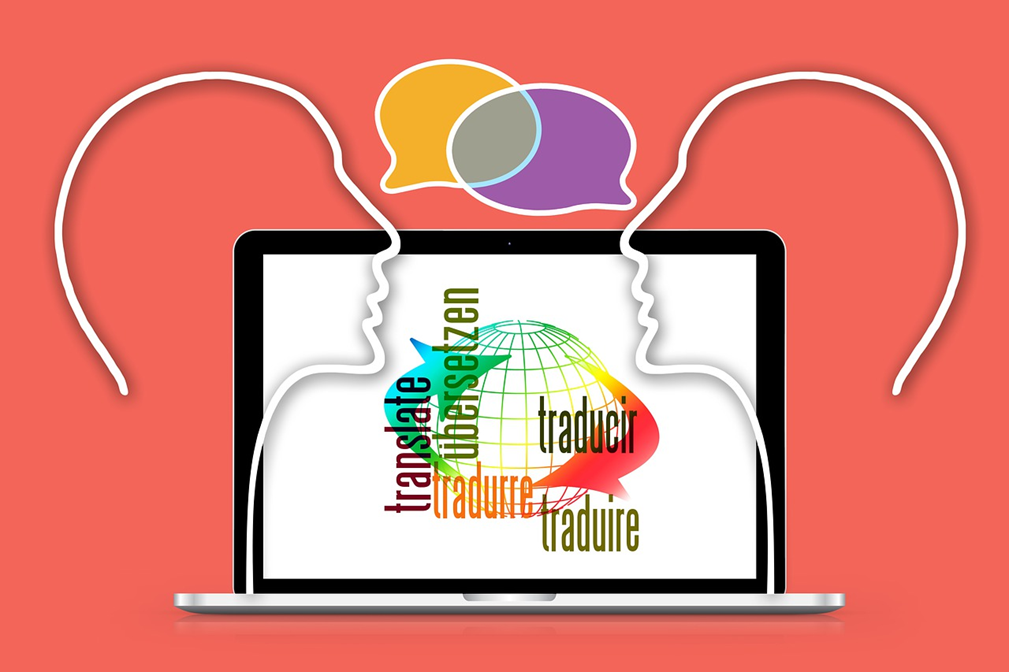 With businesses continuously transitioning online, especially after the pandemic, focusing on building one's website has become essential. However, not only should your website be attractive to your audience, but it should also be accessible. But what else can you do?
Well, one fact you can focus on is making your WordPress website multilingual. It is a strategic step towards expanding your audience base and enhancing the global reach of your content. Moreover, multiple languages on your site can boost engagement, SEO rankings, and your business growth. Hence, read on to find out everything you need to know about creating a multilingual WordPress website.
Getting Started with Multilingual WordPress Sites
The first thing you need to pin down is the type of audience you have. Are they predominantly from a particular region that speaks a different language? Tools like Google Analytics can help you find your audience's geographical and linguistic breakdown. Second, you might want to focus on installing apps on Mac. Find out how to uninstall app on Mac if you want to remove website management and development-related applications. Sometimes, you simply need to free up space for more important files. Hence, learning this skill becomes handy.
But there are also other aspects to consider. For instance, determine the scope of your translation. Do you need to focus on blog posts, product descriptions, or the entire website? Studying how much translation is needed is vital, as it saves you time and resources for the project. Moreover, once you set your mind on translation, it's time to determine if your plugins support multilingual features. Some are more compatible and are better optimized than others. Hence, you might want to consider making a switch at one point. We further delve into plugins to use below.
Choosing the Right Translation Plugin for WordPress
If you want to explore how to make a website multilingual, you must understand that most of the weight falls onto your plugins. There are several popular options, each with unique features, pros, and cons.
WPML (WordPress Multilingual Plugin)
WPML is one of the most popular translation plugins, known for being robust and versatile. It supports over 40 languages and allows you to add language variants. It is also compatible with most themes and plugins. However, WPML is a premium plugin, meaning it has a cost. Moreover, some complain about the complexity of setting it up, as it can be heavy on resources for larger sites.
Polylang
Polylang is a user-friendly plugin that allows you to create a multilingual WordPress site. It also includes RTL language support. The basic version of it is free, which is perfect for smaller businesses. Yet, for e-commerce sites, a premium is needed. Moreover, some users have reported that setting up language-switching functionality using this plugin can be tricky.
TranslatePress
Why is TranslatePress unique? Well, it allows you to translate directly from your site's front end. It offers real-time viewing of translated pages, making it incredibly easy to use. It also supports automatic translation via Google Translate. While it provides a free version, the paid one has unparalleled features. Moreover, automatic translations may sometimes lack accuracy and require manual corrections.
Setting Up Your Multilingual WordPress Site
Setting up a website in a different language involves a few key steps. It primarily boils down to choosing and configuring the proper translation plugin. Here is a step-by-step guide to help you out:
Choose your translation plugin. Some popular options include WPML, Polylang, TranslatePress, Weglot, and MultilingualPress.
Install the plugin. Go to "Plugins," then click on "Add New."
Configure language settings. Most plugins will prompt you to select the default language of your site.
Translate content. Some plugins offer automatic translation services. However, for others, you must manually add translations for each page, post, and part of your site.
Configure language switcher. This allows your audience to switch between languages. You can add it to the menu, as a widget, or in the footer.
SEO considerations. Translate titles, descriptions, and metadata for better SEO.
Test the site. Check that the translations are accurate and are in context. Also, change the language in WordPress to see if each version flows seamlessly.
Best Strategies Translating Your Content: Manual vs. Automated
When having a website translated into multiple languages, you have two primary options: manual and automated translation. This section discusses both options and the best strategies to employ for each.
Manual translation
If you want to change language in WordPress manually, follow these steps:
Use translators who are native speakers of your target language.
Understand the context of what you are translating.
Ensure that your brand's voice and style are consistent across all languages.
Consider cultural nuances and localize content to suit the audience. This could include idioms, cultural references, and imagery.
Implement a review process to check accuracy, grammar, and readability.
Automated translation
If you want to opt for a plugin that automatically does it for you, consider these strategies:
Choose plugins like Weglot or TranslatePress that offer reliable services.
Never neglect to review and manually edit the pages.
Adjust translations to suit your brand voice and terminology better.
Keep an eye out after you update your content, as things might become inconsistent.
Conclusion
Ultimately, the multilingual website development process can be an exhaustive one. However, it can also be a strategic and rewarding journey, especially since it helps you connect with a global audience. This guide offers a better understanding of the various facets involved. We discussed everything from assessing your website's needs to selecting the best plugin.
We also dived into the difference between manual and automatic translation. Implementing these practices and tips effectively will enhance your global reach and contribute to your audience's growth and engagement.